I built this pistol just to test a prototype idea for an inline pistol.
It has an 8" long, .345" Bore, .360" groove, 1:14" twist barrel.
The action was made from scratch in my shop from 8620 round stock, drilled and reamed. The action style is a simple plunger. Metal Finish is rust blued.
Uses 209 primers.
The sight bases are standard Williams bases so any of the many standard Williams front Blade and Rear sight will fit.
The Grip is a very hard piece of Sugar Maple stained with LMF American Walnut and finished with Tru-oil. The style of the grip is patterned after the Ruger 22/45, so it is a very familiar grip angle and style. But as seen from the parts breakdown picture it would be very easy to restock in another pattern.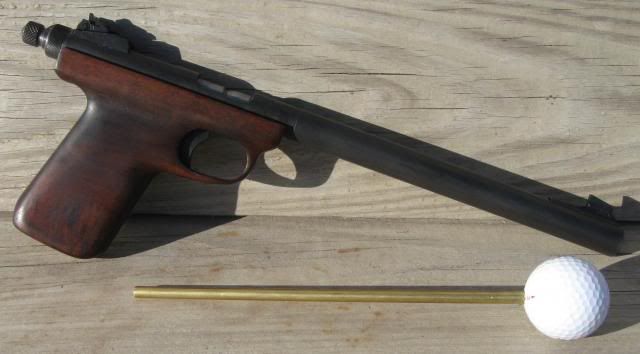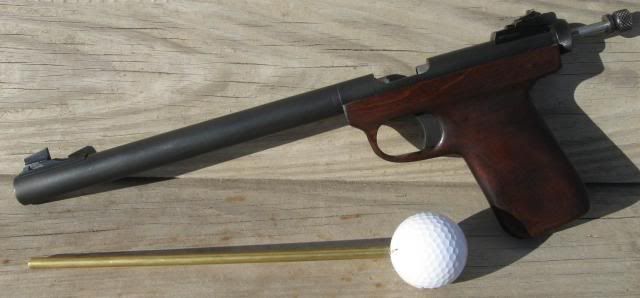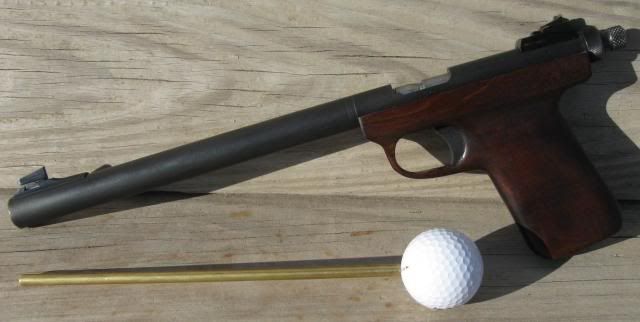 I haven't had the time to really do load development and work out a true target load. I've just run a few dozen shots through it using 15grs of FFFg and a Patched .330"(00 Buckshot) Roundball and Winchester W209 primers. I'm sure with proper load development and actual cast roundball not buckshot it would be a very good shooter.
Includes the Brass Ramrod w/ golfball handle.
$3̶5̶0̶.̶0̶0̶usd $300.00usd shipping included to anywhere in the U.S.SOLD